Time & Attendance
From time sheets and spreadsheets move forward to an integrated time & attendance system. Efficiently collect, manage, and process employee time and attendance data, and move it directly into your payroll.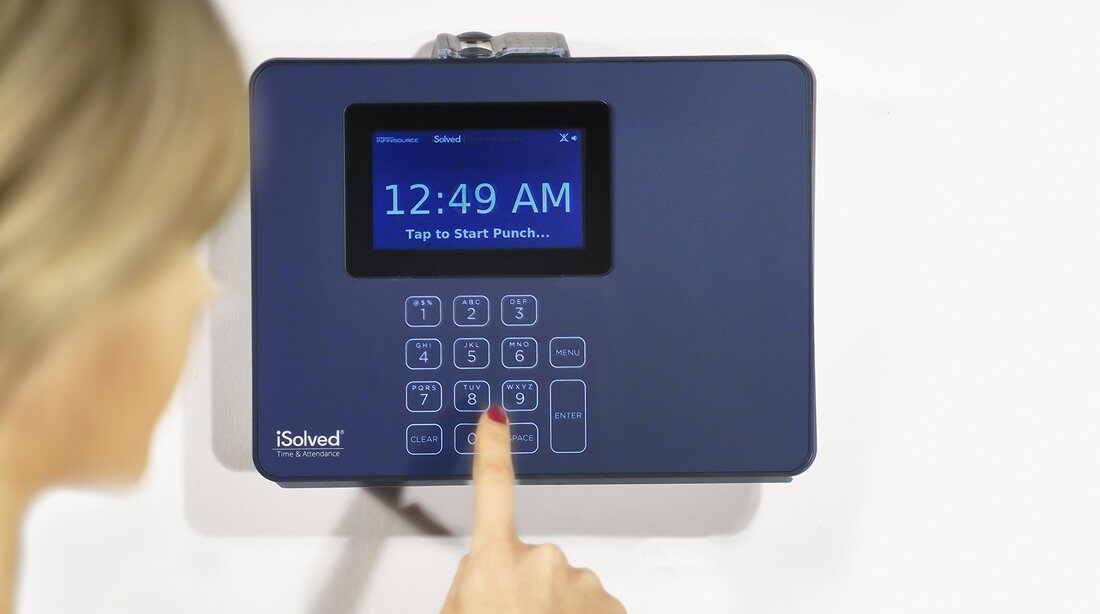 Integrated Time System
Collect, manage and process your time right though our single database solution. Track employee time from home, the worksite, multiple locations and more. iSolved Time is a component of our HCM solution, providing you with a feature-rich, time-tracking application all from the same access point as your payroll, HR and benefits.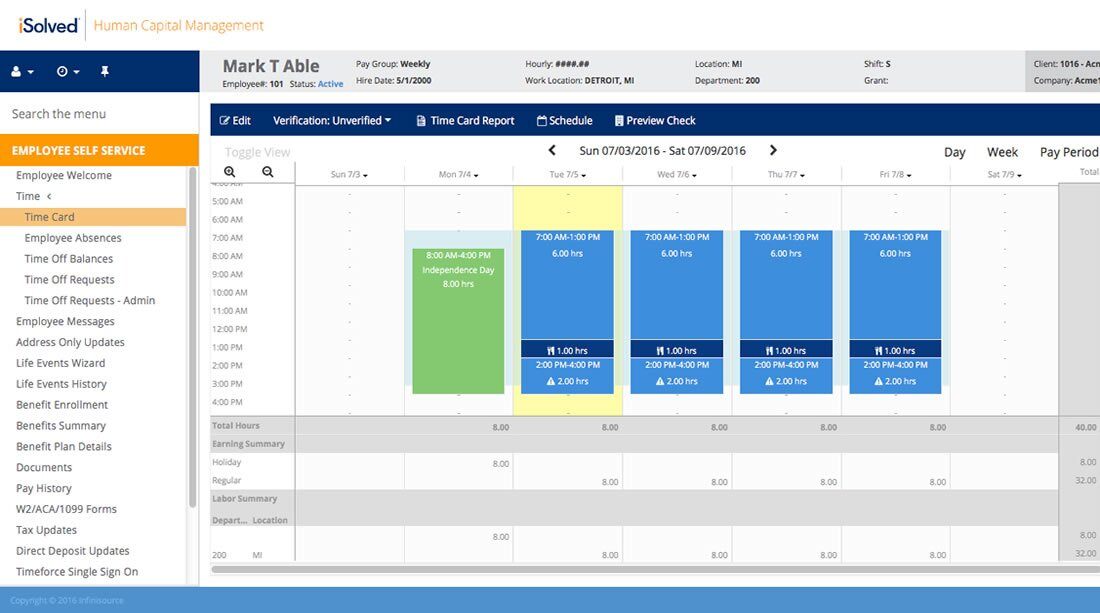 Time-Off Accrual Management
Time features provide powerful tools to collect, manage, and process your time data. Employees can see their PTO and accrual balances. Self Service tools and mobility allows access to accrual and PTO data anytime and anywhere. Improve your HR efficiency with our easy reports and manage your workforce with our Executive Dashboard.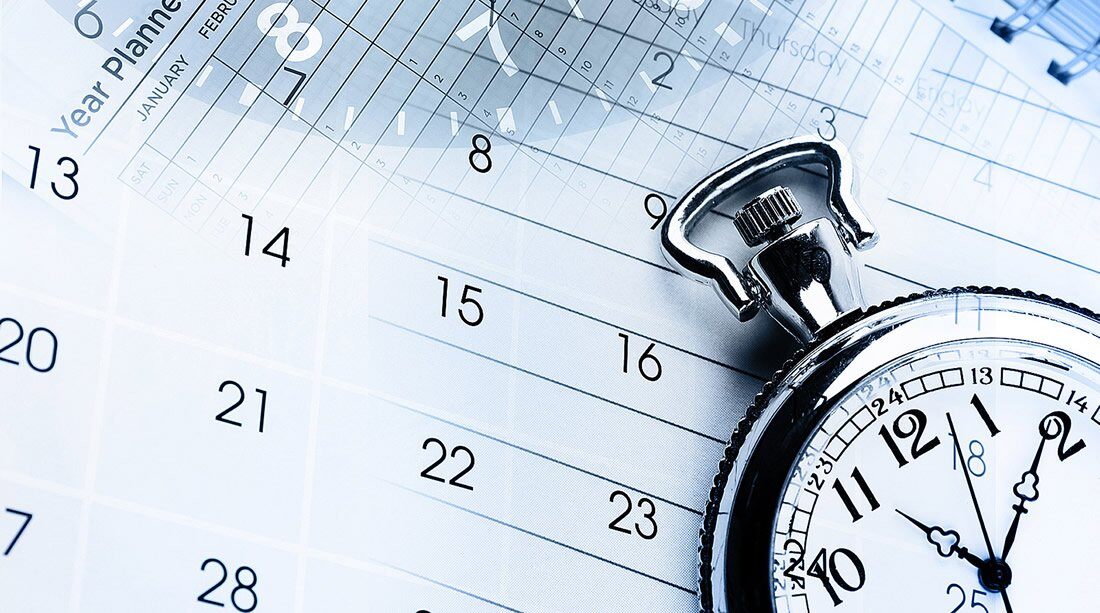 Scheduling
Easy to build employee schedules, monitor attendance, and compare schedules to time worked. View alerts from the Time Card screen and compare assigned schedules against the actual hours worked. Define custom attendance rules, have as many shifts as you like and modify them quickly and easily.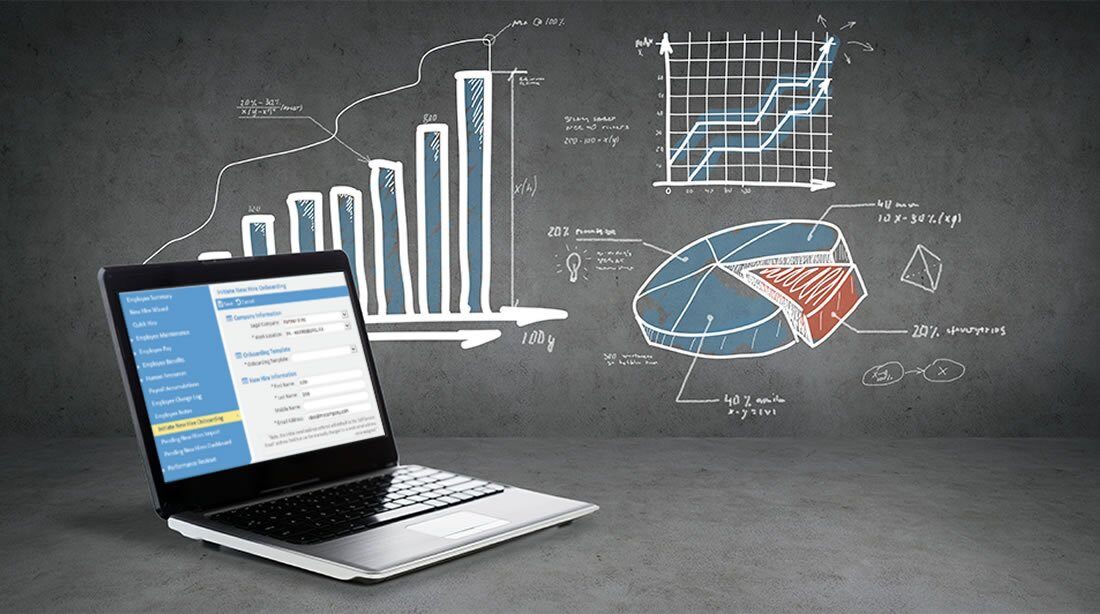 Data Collection & Tracking
Choose the time collection method that works best: virtual clock, mobile app or physical time clock. The phone has become the device that's always with you. With the iSolved Mobile App, accurate timekeeping is as close as your Android or Apple mobile device. From simple to complex, we have the solution to any time tracking challenge. We can help with physical time clocks, mobile time tracking, self service (on-line) time tracking, and any combination of solutions.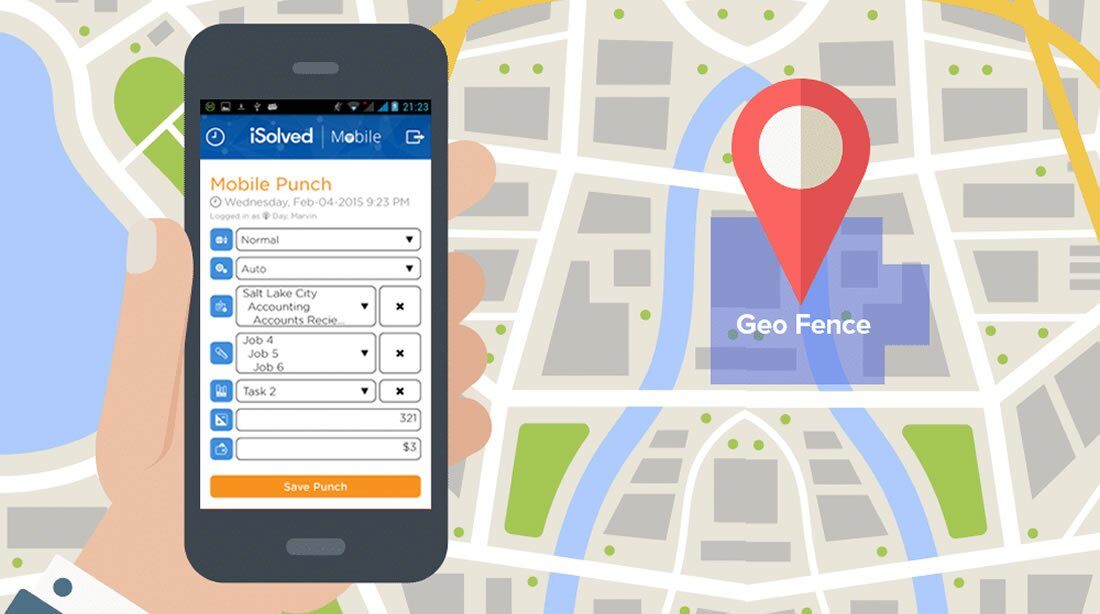 Geofencing Technology
Geofencing uses Google's Mapping API service to create geographical boundaries called "fences", which you can use to create an alert when one of your employees works outside a defined "fence." This tool helps manage employees working at multiple job sites or on-the-go, including construction companies, home health care, janitorial services, landscaping, and service contractors.